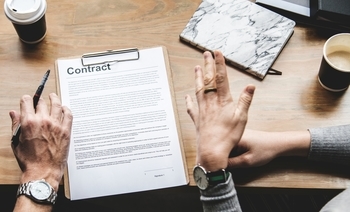 In addition to lawyers and paralegals, there are countless professionals who help keep the typical law firm running and serving its clients. Because the responsibilities of the many supportive roles sometimes overlap, there is frequently confusion over the difference between them. In the case of legal assistants vs. paralegals, the line gets even blurrier because of the historical use of the terms and how they are commonly used now.

What is a legal assistant?
Replacing an earlier definition published in 1986, the American Bar Association (ABA) updated its legal assistant definition to include paralegal in 1997. The current definition is as follows:
"A legal assistant or paralegal is a person, qualified by education, training or work experience who is employed or retained by a lawyer, law office, corporation, governmental agency or other entity and who performs specifically delegated substantive legal work for which a lawyer is responsible."

What is the difference between legal assistants and paralegals?
Part of what drove the ABA to update its definition is because the responsibilities and qualifications for legal assistants vs. paralegals are often similar. However, popular usage of legal assistant has sometimes diverged from the definition of paralegal. In fact, some job postings for legal assistant outline responsibilities that are more closely related to the work of a legal secretary.
If you're looking for work as a paralegal, you can look at legal assistant jobs, but you will want to look closely at the job's requirements and responsibilities to ensure that they match your interests. Here are a few quick tips for spotting the difference:

Paralegal or Legal Assistant vs. Legal Secretary
| | Paralegal or Legal Assistant | Legal Secretary |
| --- | --- | --- |
| Job Responsibilities | Support and aid lawyers in cases, requiring legal education or experience | Focus on administrative tasks for a law firm, but a background in law is not required |
| Specialized Expertise | Can specialize in specific areas of law, such as business or estate planning | Do not necessarily need to have knowledge in any specific area of law |
| Qualifications | Most jobs require education beyond high school, such as a paralegal certificate.* | Many jobs only require a high school diploma. |
*Source: U.S. Bureau of Labor and Statistics, Accessed May 7, 2019

Paralegal or Legal Assistant Qualifications
Paralegal and legal assistant qualifications have evolved over the years due to a competitive job market — according to the U.S. Bureau of Labor and Statistics (accessed September 9, 2023), employment is expected to grow 4% each year through 2032. As a result, not all legal assistant jobs require advanced education, but it is increasingly common for professionals seeking these roles to earn paralegal certificates. A few more common legal assistant qualifications from the staffing service Robert Half include:
Basic computer and software knowledge (e.g. word processing, accessing and using legal databases)
Strong analytical, communication, and organizational skills
Expertise in legal procedures and in preparing for cases
Experience drafting legal documents such as such as pleadings, motions, affidavits, and more
Related content: How to Become a Paralegal
Regardless of the law career path you choose, attaining a combination of education and on-the-job training is often the best way to solidify your career. For example, some firms may promote a legal secretary to the role of paralegal, but it would be more difficult for them to get a similar position at another firm unless they had a paralegal certificate. Of course, the exact mix of experience and education depends on where you're at in your career now, and where you would like to be.
---
Take the Next Step in Your Law Career with Boston University Online Paralegal Studies Certificate Program
BU's flexible online Paralegal Studies Certificate Program gives students living anywhere access to expert hands-on training from a university renowned for academic excellence. Whether students have prior legal experience or are transitioning into the field, the program's instructors and curriculum provide learners with distinct benefits and the professional know-how that today's employers seek.
Value Colleges ranks it as a Top 5 program for its focus on professional development and academic excellence.
Request a Brochure
To learn more about the online Paralegal Studies Program, contact an Enrollment Advisor at (888) 700-3966 or fill out the form below to download a free brochure.
Boston University respects your right to privacy. By submitting this form, you consent to receive emails and calls from a representative of Boston University, which may include the use of automated technology. Consent is needed to contact you, but is not a requirement to register or enroll.
Are you enrolling from outside the U.S.? Click Here.
* All fields required. Your privacy is protected.