Instructors
Russ Bleemer, Esq.
Instructor, Business Law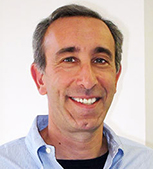 Russ Bleemer is the editor of QuidnuncRE.com, a new commercial real estate website based in New York. He is former editor of Alternatives to the High Cost of Litigation, published by the International Institute for Conflict Prevention and Resolution in New York, and Jossey-Bass, a San Francisco-based unit of John Wiley & Sons. He is editor of Mediation: Approaches & Insights (Juris Publishing 2005). Formerly he worked as a weekly legal newspaper law editor and reporter, corporate law firm associate, and business writer and editor. He is longtime Program Coordinator of Monday Night Law, a 130-volunteer free legal clinic at the New York City Bar Association, which provides advice to more than 1,200 New Yorkers annually in areas including housing, employment, family law, and small business law. He is also the former chair and former secretary of the bar committee that sponsors the program, the Committee for Legal Services for Persons of Moderate Means. He is an honors graduate of the George Washington Law School in Washington, D.C., and Marietta College, in Marietta, Ohio.
---
Alex Hahn, Esq.
Instructor, Legal Technologies and Probate and Family Law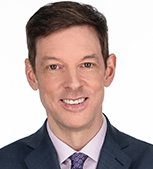 Alex Hahn is a practicing litigator with his own firm, whose clients include businesses and individuals. His practice encompasses commercial litigation, probate and family law, disability law, and employment discrimination. He is admitted in the Commonwealth of Massachusetts, the District of Massachusetts, and the First Circuit Court of Appeals. He has been teaching with Boston University's Paralegal Studies Program since its inception. He is also a published poet and the author of Possessed: the Rise and Fall of Prince, published in 2003 by Billboard Books.

---
Sherry Rajaniemi Gregg, Esq.
Instructor, Litigation and Real Estate Law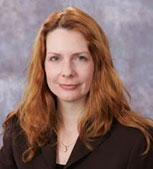 Sherry Rajaniemi Gregg works as a sole practitioner at the Law Office of Sherry R. Gregg, LLP, representing clients in the areas of special education law and general litigation. She graduated from Keene State College with a degree in psychology in 1990; from Fitchburg State College with a master's degree in adolescent and family therapy in 1994; and from Boston University School of Law in 1999. Prior to starting her own practice, Attorney Rajaniemi-Gregg was an associate at Kotin, Crabtree & Strong specializing in special education law and general civil litigation, and had previously worked as an associate for a boutique law firm in Boston that specialized in national complex plaintiffs' litigation, primarily in the areas of products liability and civil rights.

---
Pierce J. Reed, Esq.
Instructor, Litigation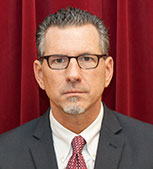 Pierce Reed has nearly fifteen years of experience as an attorney, having worked previously in Boston as a career law clerk to a federal magistrate judge, and as an associate in two litigation boutiques. He is knowledgeable in an array of areas of state and federal legal practice. Reed is a graduate of Ohio University, summa cum laude, and Northeastern University School of Law. The author of various legal articles, he has been honored for his pro bono legal assistance, and was awarded a prestigious public interest legal fellowship upon graduation from law school. Reed has lectured in litigation for Boston University's paralegal studies program since 2000, and also teaches at Ohio State University's Moritz College of Law in appellate advocacy. He served previously as a teaching assistant in legal research and writing at Northeastern University School of Law and as a research and teaching assistant in student orientation and retention in the psychology department at Ohio University.
---
Christina R. Schaper, Esq.
Instructor, Business Law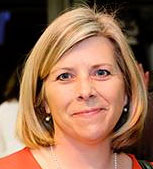 Christina R. Schaper has taught the business law paralegal program at Boston University for several years and legal research and writing courses at Boston University School of Law. Schaper previously served as general counsel at East Hill Management Company, LLC, an investment advisory firm, located in Providence, Rhode Island, where she managed all legal matters related to the company's venture capital limited partnership portfolio investments including corporate transactional documentation, securities filings and compliance requirements. Schaper was also vice president and general counsel at Ennovate Networks, Inc., a telecommunications equipment manufacturer located in Boxborough, Massachusetts. She started her legal career at Testa, Hurwitz & Thibeault, LLP, in Boston, where she represented venture capital firms and start-up companies on various securities, compliance, and general corporate matters. She also practiced law as a corporate attorney at Hemenway & Barnes and served as a consultant and program manager at the Center for Women and Enterprise, where she counseled women entrepreneurs on venture capital financing matters. Prior to law school, Schaper was also a paralegal at large New York law firm and a legal advocate at a non-profit social services organization. Schaper received her BA from Haverford College and her JD from Boston College Law School.
---
Joseph P. Spada, Esq.
Director of the Paralegal Studies Program
Instructor, Legal Research and Legal Writing and Reasoning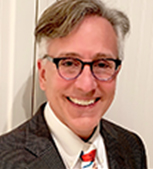 Joseph Spada graduated cum laude from Boston College, and earned his JD at The Catholic University, Columbus School of Law, in Washington, D.C., where he worked for a year in the Justice Department. Early in his career Spada worked as a law clerk with the Connecticut Trial Courts, with the Massachusetts Department of Revenue, and the Suffolk County's Sheriff's Department. Spada spent 20 years as a Federal Staff Attorney with the Honorable Lawrence P. Cohen at the United States District Court, District of Massachusetts. He is a member of the Massachusetts Bar, the United States District Court, District of Massachusetts, and the First Circuit Court of Appeals.

---
Request Information
To learn more about the online Paralegal Studies Program, contact an Enrollment Advisor at (888) 700-3966 or fill out the form below to download a free brochure.

Boston University respects your right to privacy. By submitting this form, you consent to receive emails and calls from a representative of Boston University, which may include the use of automated technology. Consent is needed to contact you, but is not a requirement to register or enroll.
Are you enrolling from outside the U.S.? Click Here.